Ayurvedic Product Distribution Company
Looking for the perfect natural remedy to improve your health and wellbeing? Look no further! Our Ayurvedic product distribution company offers a variety of natural and healthy remedies for common ailments. We provide our partners (distributors) with the opportunity to serve retailers, chemists and supermarkets with our products. Our products are made with only the highest quality ingredients, and have been proven to be effective in improving overall health. We have hundreds of satisfied customers who have experienced our products first-hand and given us an average rating of 4.7/5 stars. Try us out today, and experience the benefits of natural healing!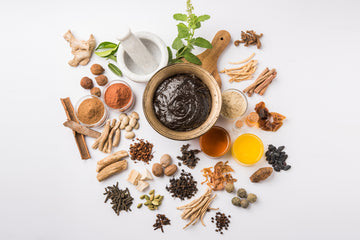 Our Benefits:
Variety of products
Margins
Regular Supplies
Marketing & Promotions to Drive Demand
We serve partners with a wide range of consumer product categories.
Verticals & Categories:
Ras / Juices
Vati/ Tablet
Syrup
Churna
Sharbat
Asav/ Kwath/ Rishtha
Oils
Drops
Honey
Vinegar
Murabba
Bhasma
Combos
Have you ever felt like you were being ripped off by sky-high prices? Our pricing policy is different. We focus on building relationships with our customers to achieve long-term objectives, not just on making money for a short stint. We offer fair price margins that help us build strong relationships and benefit both parties in the long run. Let's connect and discuss this further!